Almost every marketer knows the importance of using website heatmaps
Anyone can create and configure a website heatmap - it`s quite intuitive and takes a couple of minutes.

The struggle is in turning that heatmap data into valuable conversion insights. This is where most people fall short.

Not everyone knows how to identify major conversion opportunities in heatmaps data. Not everyone knows exactly what to look for in heat map data.

Fortunately, the skill of turning heatmap data into conversion insights is something that can be mastered through training.

This is exactly why we are bringing you the Heatmap Analysis Workshop.
Reviews

The best Heatmap course out there!
I thought heatmaps were simple, turns out I've been missing on low-hanging fruits for conversion optimization that Khalid talks about.

Don't miss out on it if you are a CMO.
I'm a CMO and we do conversion optimization on a small scale internally, after what I learned from Khalid I'm ready to offer much more insights and actions for my team to optimize our website.

I never know I can know such info without having a CRO specialist point it out for me
Khalid showed us how he reads and analyzes heatmaps which have been eye-opening for me because I run a small ecommerce business and I run heatmaps to know what goes on my site, but Khalid pointed out things that flew past me in the past.

Great course, nothing like it on the internet
I've seen videos about heatmaps over on YouTube and CRO courses that talked about heatmaps briefly but I've never seen a course that goes into detail about heatmaps and what to look for and what to avoid, it's great!

Doesn't matter your business, the insights are valid!
I thought this course would be directed at a specific niche of business like eCommerce or SaaS but the insights are applicable on any site which is convenient because I have an agency and I design websites for my clients all the time.
What`s Different About This Workshop
Get A Repeatable Process
You already know what a heatmap is, and how it works. But you now need a heatmap analysis process that helps you get repeatable results.
Real-Life Practical Examples
In creating this workshop, we brainstormed different examples and handpicked the best that will help you understand how to turn heatmap data into conversion insights.
Get Bite-Sized Training
Unlike most heatmap blogs, podcasts, and webinars out there. We focus on actionable and up-to-date lessons that you can use to analyze heat maps right away.
1

Using Heatmaps to Uncover Hidden Conversion Insights

Intro to heatmaps

How does heatmap software work?

Setting up heatmaps

Setting up heatmaps - live example

Anatomy of a heatmap

Analyzing heatmaps

Heatmaps vs. Session recordings

Common heatmap mistakes

Heatmaps should drive your AB testing

Heatmap software - selecting the right heatmap software for your business

The slides

Download the slides
Who this Workshop is for?
Marketers
who want to understand how visitors navigate through their website
CRO Specialists
Who want to uncover conversion bottlenecks on their sites.
UX/UI Designers
Who want to strategically create the best interactive web designs.
Freelance Developers
Who want to create websites that users will love.
Meet Your Instructor: THE OG in CRO
Meet Your Instructor: THE OG in CRO
Hello, this is Khalid Saleh - the co-founder of Invesp (the 2nd CRO company in the US) and FigPii.

It's been 16 years since I started doing conversion optimization and I've analyzed over 26,000 website heatmaps. In this course, I show you an in-depth framework I use to turn heatmaps data into conversion insights.

You can learn it too and use it to set up and analyze heatmaps on any type of website. I pulled out several real-life case studies to make this course more interesting and understandable. The framework I show you in this course is the kind I wish I had when I started out in 2006.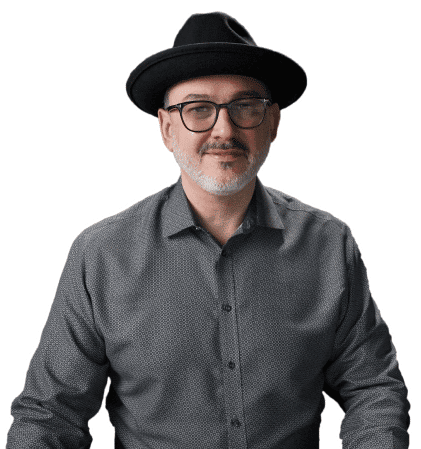 Frequently Asked Questions – About the Workshop
How long does it take to complete this masterclass?

The Heatmap Analysis Masterclass is short, and you can finish it in 2 to 3 hours.

How long will I have access to the masterclass?

Once you enroll in the Heatmap Analysis Masterclass you will have lifetime access to it.

Is this masterclass downloadable?

No. You can only view the videos through the platform and they are not downloadable. But you can easily take screenshots for items like course worksheets.

What skills will I learn from this?

The main idea of this masterclass is to show you how to turn heatmap data into actionable conversion insights. You will also learn how to create website heatmaps on any website using a tool like FigPii.

What equipment/tool will I need to complete the course?

You will only need to have a computer with a good internet connection. We use the FigPii heatmaps in this course, but all the lessons you will learn can be applied on any website using any heatmapping tool.

What if I'm unhappy with the course?

Oh no! If you feel like this masterclass didn't live up to your expectations, let us know by emailing simba.dube@invesp.com and we will gladly give you 100% of your money back.

What do I do if I need help?

For any questions about accessing the course materials or your billing, email cool@invesp.com. If you have a question about heatmap analysis, we encourage you to reach out to the course instructor, Khalid, via LinkedIn.
Start Learning All About Heatmaps Today!